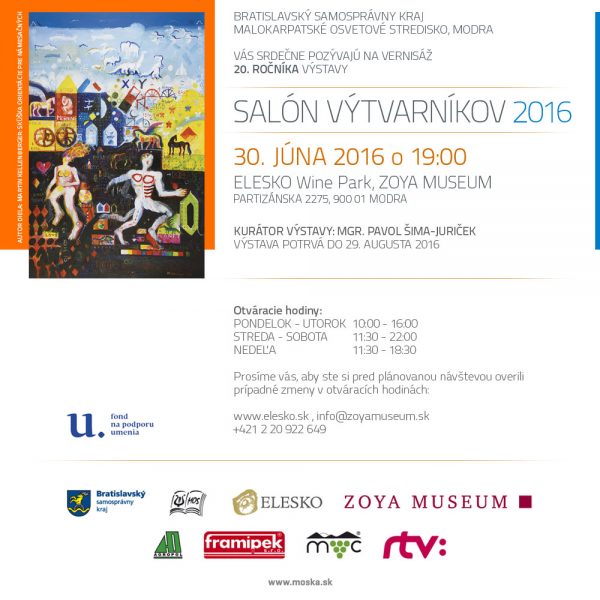 Already for the twentieth time, the Small Carpathian Center of Enlighthment in Modra opened this unique exhibition in the magnificent premises of the Zoya Museum in ELESKO Wine Park. It was a joint exhibition of 69 artists of our region and their guests.
A wide variety of techniques, forms, formats and different art genres have once again found their supporters.
The uniqueness of this exhibition lies in the joint effort and creativity of the exhibiting authors, the non-traditional connection of professional and non-professional artists, and the fact that they have been exhibiting together for so many years.
Traditionally under the curatorial act of Mgr. Pavel Šimu- Jurička.
Exhibition lasted since 1. of JULY, 2016 until 29. of AUGUST, 2016